Together we go further
With a wide variety of available positions we are always on the lookout for talent to join our team of specialists.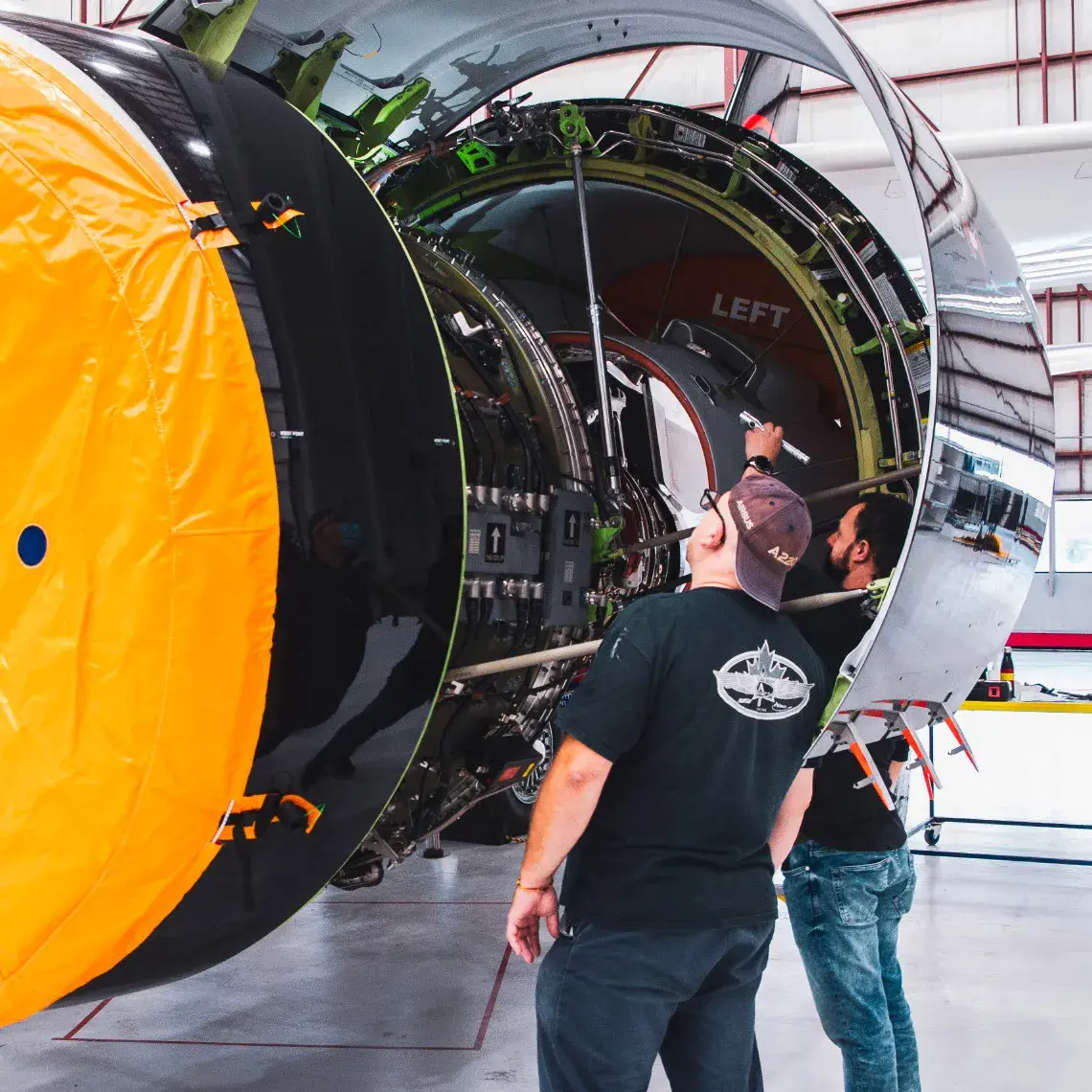 WE ARE A STRONG TEAM
Avianor is a company supported by more than 250 passionate professionals who combine their talents and display their expertise to achieve great success. With forward thinking, collaboration and an inclusive culture, the team collectively works towards a common goal to maintain a leading position in the aerospace industry. Proud to work on ambitious projects with renowned customers such as; Air Canada, Air Transat, TopAces, L3Harris, WestJet and more, our workforce is always invested and dedicated to their quality work. Avianor welcomes talented individuals to join their team in various positions ranging from and not limited to; technicians, mechanics, assemblers and engineers.
Joining the Avianor team also means adhering to our values of passion, determination, excellence and collaboration. We stand by our work, our people and our expertise. Let's get better acquainted, contact us for more information.
Apply now to one of our available positions
Licensed Technician (M2, S and E)

Aircraft Painter

Cabin Engineering Specialist

Engineering project manager

Machinist (MRO)

Project Manager

Proposal Coordinator

Engineering Technician – Method

Drafter

Licensed Aircraft Technician (Mechanic)

Aircraft Technician (Mechanic)

Aircraft Technician (Avionic) 

Aircraft Technician (Structure)

Licensed Aircraft Technician (Structure)

Painter

Buyer

Aircraft Interior technician
WE ARE ALWAYS LOOKING FOR NEW TALENT
We aim to surround ourselves with individuals who share our same passion and dedication to the aerospace industry. While we are always looking for new talent to join our team, we understand that the position you may be searching for may not be available at the time. Don't be too quick to pass up an opportunity. Send in your resume and we will contact you as soon as we have something that meets your expertise. Your career with Avianor is sure to take flight!